Starboard Suite Ticket Scanner
Speed up your check-in and boarding processes with our effortless ticket scanner app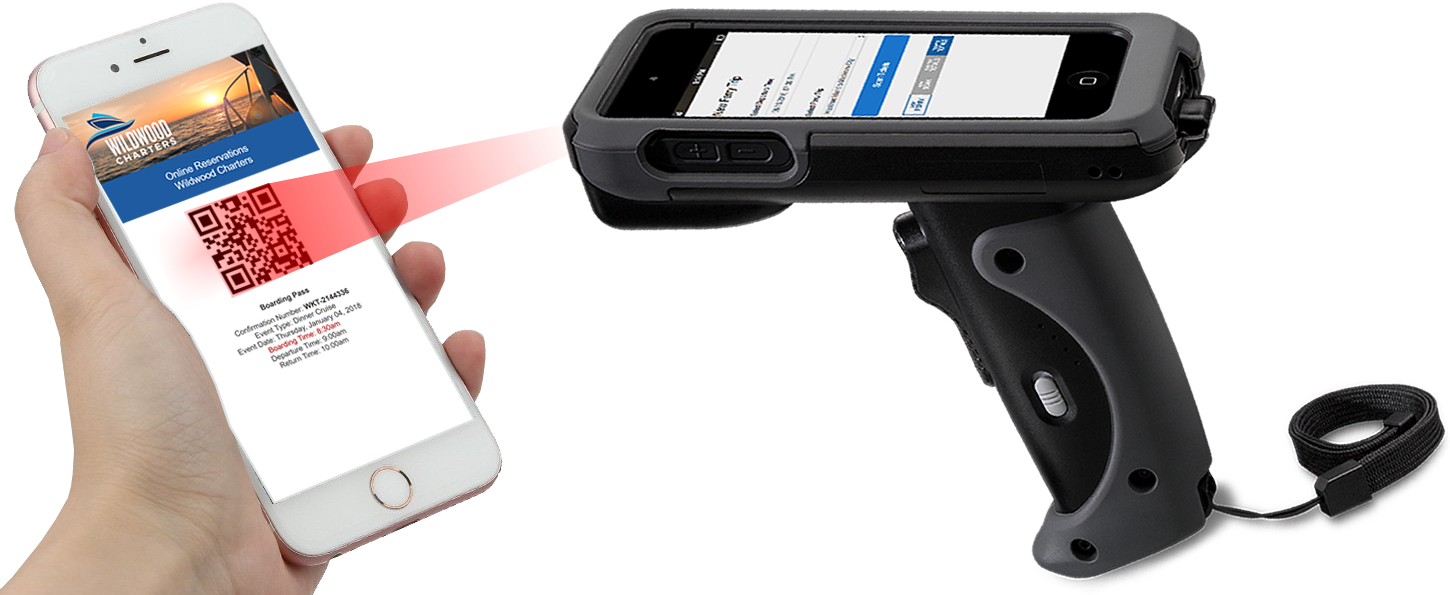 Quick and Easy Setup Just download the app from the App Store, log-in and you're ready to start scanning.
Use any iOS Device Scan with any iPhone, iPod, or iPad — no additional hardware required.
Flexible Check-in Support for full or partial redemptions, and multiple locations or routes.
Built-in ReportingView detailed reports of your check-in history right on your device.
Seamless Synchronization Your scanning history is sync'ed to your web-based control panel in real-time.
Support for Laser Case or Pistol Grip Looking to scan even faster? Add a laser case or pistol grip from Linea Pro® and you can board hundreds of passengers in just a few minutes.
Advanced Customization Available If you've got very specific business needs, our scanner software can even be customized even further.
No additional costTicket Scanner is included with your existing Starboard Suite account and is available for download in the App Store.