Pricing
Your business can use Starboard Suite for free!
How Much Will it Cost?
By opting to pass a small ticketing fee through to your customers at the time of booking, you can use Starboard Suite with no out of pocket cost.
(Prefer not to pass the ticketing fee through? That's fine too.)
For operators who process between 3600 and 15,000 tickets/year, our service fee is $1.50/per ticket.
Preferred pricing is available for operators who sell more than 15,000 tickets/year.
Please contact us.
Selling fewer than 3600 tickets/year? We'd love to work with you too.
Please contact us.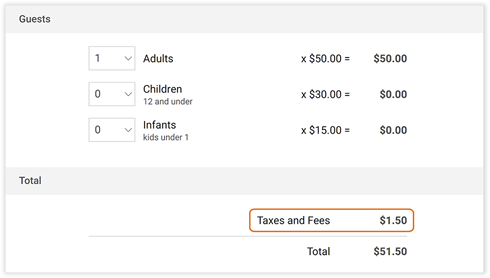 Think our service fee sounds surprisingly low?
Your customers will think so too.
You're welcome to set your ticketing fee higher and keep the difference to off-set your business costs.
What's Included? Everything!
We won't nickel and dime you. Every implementation includes:
Online Mobile Reservations and Administrative Control Panel
Unlimited employee accounts, tour types, departure locations, gift certificates, and promotional codes.
Consulting
A dedicated account rep will work directly with you to learn about your business and booking requirements.
White Glove Set-up
We set-up and configure your system to meet your booking requirements and customize your online reservations module to match the look and feel of your website.
Training
We provide an initial training session for you and your staff. After that you can manage the entire system through your control panel.
Marketing and Search Engine Optimization (SEO)
Website review and optimization. Individual booking pages boost your web traffic. Seamless integrations for email marketing, customer reviews, and ad tracking.
Customer Support
If any questions come up, we're here to help.
Hosting, Monitoring and Management
We host and monitor your system 24/7, so that you can focus on running your business.
SSL Certificate and 256-bit Encryption
Bank grade encryption to safeguard your business and your customers' privacy.
Free Upgrades
We're constantly adding new features that will make your Starboard Suite even better!