Introducing...
Starboard Suite
Kiosk
Our newest iPad app for effortless self-service bookings at your venue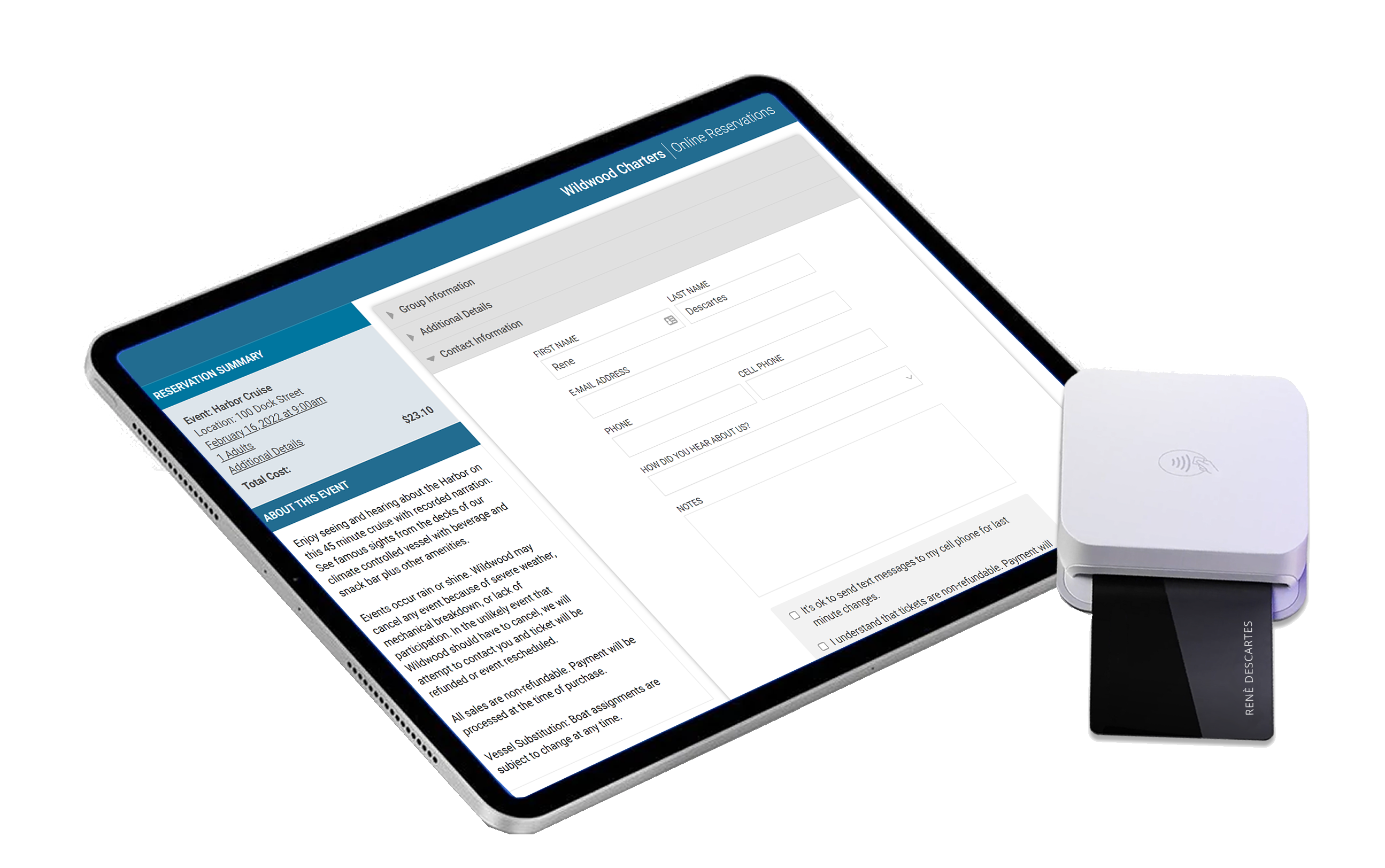 Integrated with SquareCustomers can process their own payments via swipe, dip or Apple Pay using Square's hardware.
Supports iOS restrictions Prevent customers from accessing other apps on your device while unattended.
Built on the Starboard Suite platform View, modify and check-in your Kiosk customers alongside your online and phone reservations.
No additional costKiosk is included with your Starboard Suite account.